A socialist response to "Dispatches: New Landlords from Hell"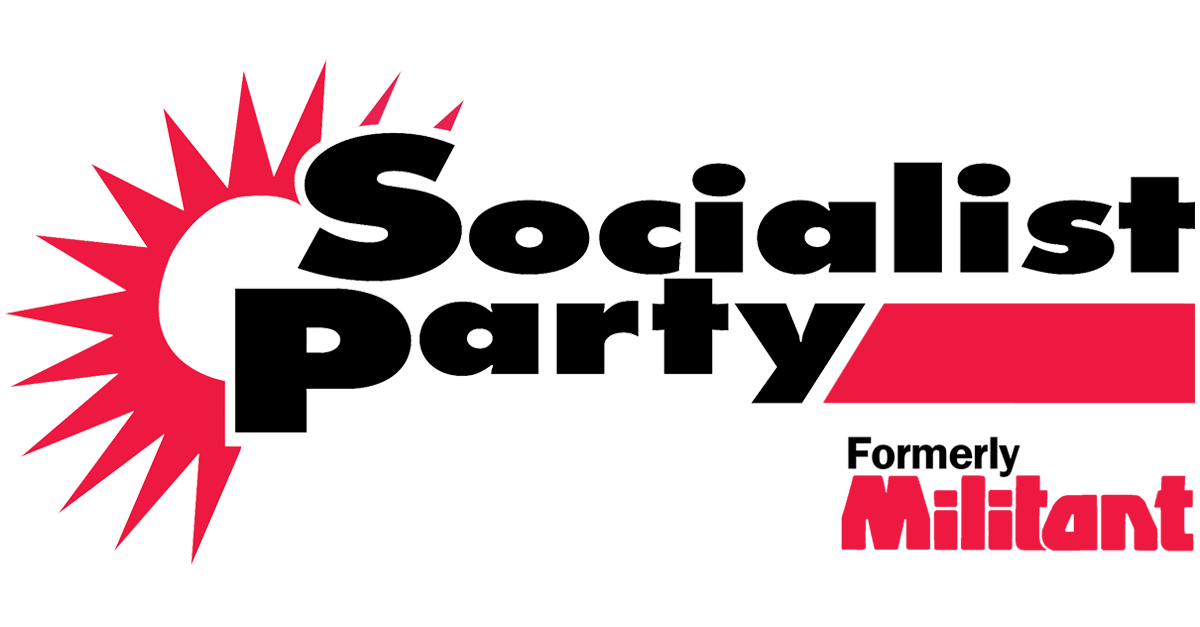 We recieved the following article from a Socialist Party member who works in the social housing sector. 
A recent Dispatches programme prompted the question " Are Housing Associations
the New Landlords from Hell?"
Datshiane Navanayagam investigated various complaints from Sanctuary Housing
tenants, including one family living in a Sanctuary property that was riddled with
mould, damp, rot, slugs and silverfish. This family's youngest child has been
diagnosed with Reactive Airways Disease and has been in and out of the hospital on
several occasions. The parents and their little boy slept in the living room while the
other six boys shared one bedroom because the rest of the house was uninhabitable. The living room and bedroom also contained damp and black mould.
The family complained several times to Sanctuary with no avail. They then called in
environmental health, who categorised the home as a very serious health risk. They
presented this report to Sanctuary who sat on the report for four months. The family
submitted evidence from their surveyor, hospital specialist and their GP. They also
had the backing of their local MP. Eventually, they used the Data Protection Act and
were able to obtain internal emails from Sanctuary. These emails showed that
Sanctuary knew the dangers of the property. Captured in one of the emails was the
suggestion that they (Sanctuary Housing) delay the response in hope that the tenants
would get tired and move out. The family have since hired a no win no fee solicitor.
Finally, after 21 months of complaining Sanctuary went into the house to make the
necessary repairs. However, when the family moved back in a month later they were
already noticing that streaks of water were coming down the kitchen wall indicating
to them that nothing structural had been done to truly alleviate the cause of the
damp and mould problem.
Navanayagam investigated another case where an elderly man's son
informed her that his dad had his boiler disconnected by a Sanctuary engineer
because the boiler was unsafe. However, it was not immediately replaced even
though his father had chronic bronchitis. His father was given four small electric
heaters as a substitute until the boiler could be replaced. His dad did not feel he
could use all four at the same time due to potential fire risk as well as the expense. His dad was on a pay as you go meter.
The son noticed that his father's health had taken a turn for the worse and after five
weeks without a new boiler his father was hospitalised and diagnosed with a lung
infection. The son stated that the nurses told him not to take his father home until
the boiler was fixed. His father died in hospital of bronchial pneumonia. His boiler
was finally replaced one month after his death and two and half months after the boiler was initially turned off.
These two examples, though extreme, are only the tip of the iceberg. In her
investigation Datshiane found several other complaints made by tenants against
Sanctuary Housing. There are several complaints about delayed repairs. Datshiane
spoke with a Sanctuary gas engineer who stated that they were under so much
pressure to do things that they never had time to fix things properly.
Sanctuary's failure to look after their properties goes against the original ethos of Social Housing; that everyone deserves a decent and affordable home. Navanayagam rightly asks how is it that housing associations have lost this focus?
Housing Associations' roles started to change after the 1988 Housing Act was passed. That act allowed for the first time for housing associations to borrow private money
in order to build affordable homes. Since then the Government has pushed housing
associations to build more homes, and this is how they have become
to be judged – not by the upkeep or the quality of the service they provide to
tenants.
Additionally, deregulation and funding cuts have helped pave the change in culture in which Housing Associations act like private developers. This culture includes paying their senior staff incredibly high salaries; for example, in 2017 Sanctuary's CEO made £365,000 and their Chief Financial Officer made £240,000! Most of their Board of
Directors come from the financial and legal sector with no background in housing.
The Housing Association sector as a whole has problems with repairs and
maintaining their homes. The English Housing Survey discovered that across the
Housing Association sector that 11% of housing association properties failed to meet
The Decent Home Standards and 5% of properties had problems with damp and
mould.
Housing Associations are often not prosecuted because they exist in a loophole
between being government and private bodies, and the government tends to look at
them as private entities outside of government control. Adding to this, in 2010 the Tenant
Services Authority which was responsible for the inspection of housing associations
and addressing residents concerns was abolished. In 2015 the Audit Commission
which played a key role in monitoring housing associations was dissolved. Tory
policy continues to deregulate the sector, meaning that councillors and local
authorities have little power to take action against housing associations.
Social Housing tenants often feel ignored, stressed, drained and powerless to change
things due to the perceived stigma of living in social housing – including being told that "you should feel lucky that you have a roof over your head" if you dare to complain about the poor standard of your home. This is reinforced by government policies and
rhetoric, the right-wing press demonising benefit claimants and social housing tenants, and of course exploitative TV programmes like Benefits Street, Benefits Britain: Life on the Dole, On Benefits and Proud and The Great British Benefits Handout.
Safe and secure housing for working class people should be a right, not a luxury! The Socialist Party calls for a massive programme of council house building, and rent controls to stop greedy landlords exploiting people.
If you agree, please get in touch by filling out the form below!